Custom MX Switch Springs
$

8.00 -

$

10.00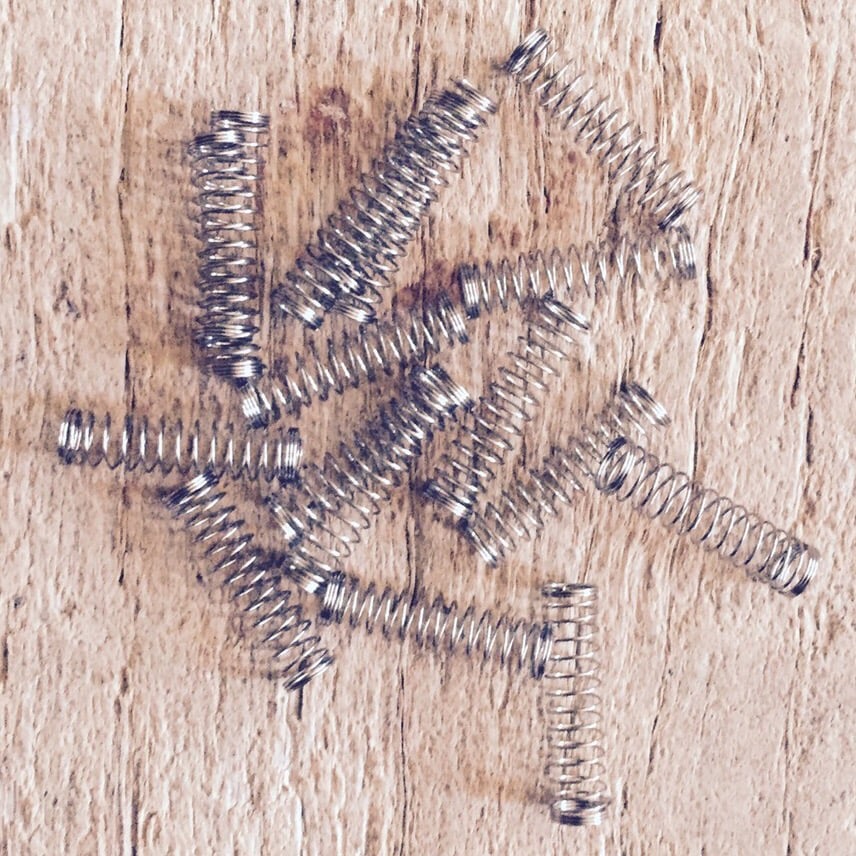 Stainless steel springs designed by SPRiT and made in Korea. Perfect for customizing your Cherry, Gateron and other MX switches to achieve the precise feel you're looking for. They come in the following options/bottom-out weights:
| Options | SPRiT Description |
| --- | --- |
| 50g | (Actuation 40cN) Rapid response! Super Faster and lighter than MX Reds (Quick Arrow Edition) |
| 62g | (Actuation 52cN) Tighter, accentuated than stock MX Blues. Elastic as the Early Vintage Blues (Shinken 真剣 ダナ Edition) |
| 68g | To overcome the Legendary Early Vintage Blacks in 1980's, NCR-0528, G80-0510, G80-0904, Nixdorf (SPRiT Vintage Black Edition) |
| 72g | New! |
| 85g | Similar to MX Clears. The latest version starts softer and gentle (Gold* MX Clear Edition) *stainless steel |
| 100g | Similar to MX Gray linear, and Gray tactiles. Starts very soft and gentle and Cushiony Bottom Out |
| 150g | Super Super-heavy! Simulated to be MX Super Keys in G80-1600, G80-5000 |
| 185g | Non-SPRiT/made in China |
Each packet contains a minimum of 100 springs.
Related Products:
Order $50 or more and receive FREE US SHIPPING and 1/2 OFF INTERNATIONAL -- promo code SHIP50!
Share